Home Page HERB DOCTORS at DrSteveBlake.com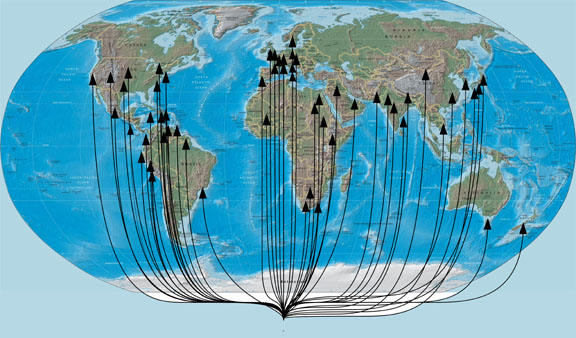 The Herb Doctors
See the List of Herbal Properties
Steve Blake, ScD
The Herb Doctors with information from 54 countries
With 40,000 new facts added in 2010!
by Steve Blake, ScD, MH, Registered Herbalist, AHG
One of the World's Largest Databases of Natural Remedies!
Comprehensive and easy to find Natural
Health Information.
The Herb Doctors software is a huge database
of natural remedies full of information about
herbs and medicinal plants, alternative remedies,
alternative therapies, natural remedies,
and nutritional supplements.
The Herb Doctors
1496 Properties are Listed in 32,750 Locations
1046 Properties are DEFINE
D
SEE THE LIST BELOW!
ABORTIFACIENT
ABORTIVE
ABRASIVE
ABSORBANT
ABSORPTIVE
ACID BLOCKER
ACID FORMING
ACRID TASTE
ADAPTOGEN
ADAPTOGENIC
ADAPTOGENIC - BILABORTIFACIENT
ABORTIVE
ABRASIVE
ABSORBANT
ABSORPTIVE
ACID BLOCKER
ACID FORMING
ACRID TASTE
ACRID TASTE - PROBABLY
ADAPTOGENIC
ADAPTOGENIC - BILIARY SYSTEM
ADRENAL TONIC
AGNI - FOOD
AGNI - INCREASED IN CELLS
AGNI - INCREASES
AGNI - KINDLES
AGNI - STIMULATES
ALEXETERIC
ALKALIZING
ALL TASTES BUT SALTY
ALLEVIATES ALL THREE HUMORS
ALLIACEOUS
ALTERATIVE
ALTERATIVE (HERB)
ALTERATIVE (LEAVES)
ALTERATIVE (RIPE FRUIT)
ALTERATIVE (SEEDS)
ALTERATIVE (SHELLS & BARK)
ALTERATIVE - COOLING
ALTERATIVE - MILD
ALTERATIVE BLOOD PURIFIER
AMA - REDUCES
AMOEBICIDAL
ANABOLIC
ANALEPTIC
ANALGESIC
ANALGESIC (FLOWERS)
ANALGESIC - EXTERNAL
ANALGESIC - FOR HERNIAS
ANALGESIC - MILD
ANALGESIC - NERVOUS G.I.
ANALGESIC - STOMACH
ANAPHRODISIAC
ANDROGENIC
ANESTHETIC
ANESTHETIC - LOCAL
ANESTHETIC - STOMACH
ANHIDROTIC
ANODYNE
ANODYNE (BARK)
ANODYNE - ANTI-INFLAMMATORY
ANODYNE - LOCAL
ANODYNE - VERMIFUGE
ANOVULATORY
ANTACID
ANTACID - SECONDARILY
ANTHELMINTIC
ANTHELMINTIC (LEAVES)
ANTHELMINTIC (ROOT)
ANTHELMINTIC (USE ROOT& BARK)
ANTHELMINTIC - IN LARGE DOSES
ANTI-ABORTIVE
ANTI-AGING
ANTI-ALKALINE - PRIMARILY
ANTI-ALLERGENIC
ANTI-ANDROGENIC
ANTI-ANEMIC
ANTI-ARRHYTHMIC
ANTI-ARTHRITIC
ANTI-ASTHMATIC
ANTI-BACTERIAL
ANTI-CANCER
ANTI-EDEMA
ANTI-EMETIC
ANTI-EPILEPTIC
ANTI-GALACTAGOGUE
ANTI-GONADOTROPIC
ANTI-INFECTION
ANTI-INFLAMMATORY
ANTI-INFLAMMATORY (EXTERNALLY)
ANTI-INFLAMMATORY (FLOWER OIL)
ANTI-INFLAMMATORY (FLOWER)
ANTI-INFLAMMATORY (ROOT)
ANTI-INFLAMMATORY (TOPICALLY)
ANTI-INFLAMMATORY - JOINTS
ANTI-INFLAMMATORY - MEMBRANES
ANTI-IRRITANT (FLOWERS)
ANTI-NEOPLASTIC
ANTI-OPIUM
ANTI-ULCER
ANTIAGGREGANT
ANTIASTHMATIC
ANTIBACTERIAL
ANTIBACTERIAL - BROAD SPEC
ANTIBILIARY
ANTIBILIOUS
ANTIBIOTIC
ANTIBIOTIC - BROAD SPECTRUM
ANTICANCER
ANTICANCER - PERHAPS
ANTICANCER - PREVENTIVE
ANTICATARRHAL
ANTICHOLESTEROLEMIC
ANTICOAGULANT
ANTICONVULSIVE
ANTIDEPRESSANT
ANTIDEPRESSIVE
ANTIDIABETIC
ANTIDIARRHEAL
ANTIDIARRHEIC
ANTIDIURETIC
ANTIDOTE
ANTIDOTE TO POISON
ANTIDOTE TO POISONS
ANTIDYSCRATIC
ANTIDYSENTERIC
ANTIDYSPEPTIC
ANTIEMETIC
ANTIFEBRILE
ANTIFERTILITY
ANTIFEVER
ANTIFIBROTIC
ANTIFLATULENT
ANTIFUNGAL
ANTIFUNGAL (SHELLS & BARK)
ANTIGALACTAGOGUE
ANTIGERM
ANTIGONADOTROPIC
ANTIGOUT
ANTIHEMORRHAGE
ANTIHEMORRHAGIC
ANTIHEPATOTOXIC
ANTIHISTAMINE
ANTIHYDROTIC
ANTIHYPERTENSIVE
ANTIHYSTERIC
ANTIKAPHA
ANTILITHIC
ANTIMALARIAL
ANTIMALARIAL AGENT
ANTIMETASTATIC
ANTIMICROBIAL
ANTIMIGRAINE
ANTIMUTAGENIC
ANTIMYCOTIC
ANTINAUSEOUS
ANTINEURALGIC
ANTIOXIDANT
ANTIOXIDANT ENHANCER
ANTIPAIN - COLIC
ANTIPARASITIC
ANTIPERIODIC
ANTIPERIODIC (SEED)
ANTIPERSPIRANT
ANTIPHLOGISTIC
ANTIPHLOGISTIC - LOCAL
ANTIPHLOGISTIC - POSSIBLY
ANTIPITTA
ANTIPLAGUE
ANTIPLAGUE - CONTAGIOUS
ANTIPLATELET
ANTIPROGESTATIONAL
ANTIPROTOZOAL
ANTIPRURETIC
ANTIPRURIGINOUS
ANTIPRURITIC
ANTIPURGATIVE (STEM)
ANTIPUTREFACTIVE
ANTIPYRETIC
ANTIPYRETIC (BARK)
ANTIPYRETIC (PULP)
ANTIPYRETIC (ROOT)
ANTIPYRETIC - MILD
ANTIRHEUMATIC
ANTIRHEUMATIC (PASTE)
ANTIRHEUMATIC - ARTHRALGIA
ANTIRHEUMATIC - WITH BITTER
ANTISCARRING
ANTISCLEROTIC
ANTISCORBUTIC
ANTISCORBUTIC (DRIED PEEL)
ANTISCORBUTIC (DRIED)
ANTISCORBUTIC (PULP)
ANTISCROFULOUS
ANTISECRETORY
ANTISEPTIC
ANTISEPTIC (HERB)
ANTISEPTIC - ABRADED SKIN
ANTISEPTIC - BRONCHIAL
ANTISEPTIC - GASTROINTESTINAL
ANTISEPTIC - GENITO-URINARY
ANTISEPTIC - HEPATIC SYSTEM
ANTISEPTIC - INTERNAL
ANTISEPTIC - INTESTINAL
ANTISEPTIC - LOCAL
ANTISEPTIC - MILD
ANTISEPTIC - PULMONARY
ANTISEPTIC - RESPIRATORY
ANTISEPTIC - URINARY
ANTISIALOGOGUE
ANTISMOKING
ANTISPASMODIC
ANTISPASMODIC (HORSEMINT)
ANTISPASMODIC (LEAVES)
ANTISPASMODIC - GI TRACT
ANTISPASMODIC - MILD
ANTISPASMODIC - POWERFUL
ANTISPASMODIC - SMOOTH MUSCLE
ANTISPASMODIC - SMOOTH MUSCLES
ANTISUDORIFIC
ANTISUPPURATIVE
ANTISYPHILITIC
ANTITHROMBOTIC
ANTITHYROID
ANTITOXIC
ANTITOXIC LIVER FUNCTIONS
ANTITOXIN
ANTITUMOR
ANTITUMOR - ADAPTOGENIC
ANTITUMOUR
ANTITUSSIVE
ANTITUSSIVE IN T.B.
ANTIVATA
ANTIVENOMOUS
ANTIVIRAL
ANXIOLYTIC
APERIENT
APERIENT (ROOT)
APERIENT - MILD
APERITIF
APERITIVE
APHRODISIAC
APHRODISIAC - FEMALE
APHRODISIAC - IN CATS
APHRODISIAC - MILD
APHRODISIAC - NUTRITIVE
APHRODISIAC - SLIGHT
APPETITE - INCREASES
APPETITE - PROMOTES
APPETITE STIMULANT
APPETITE SUPPRESSANT
APPETIZER
AROMA - STRONG
AROMATIC
AROMATIC (DRIED PEEL)
AROMATIC (LEAVES)
AROMATIC (OIL)
AROMATIC (SEEDS)
AROMATIC - (RIPE FRUIT)
AROMATIC - BITTER
AROMATIC - CLEAN- VERY SWEET
AROMATIC - HIGHLY
AROMATIC - STRONGLY
AROMATIC OIL
AROMATIC STIMULANT
ARTAVA - VK
ARTERIOSEDATIVE
ASCARICIDE
ASCENDING ENERGY
ASTRINGENT
ASTRINGENT (DRIED PEEL)
ASTRINGENT (LEAVES & ROOT)
ASTRINGENT (LEAVES)
ASTRINGENT (ROOT)
ASTRINGENT (SEED)
ASTRINGENT (SEEDS)
ASTRINGENT (WHEN UNRIPE)
ASTRINGENT - BITTER
ASTRINGENT - DISCHARGE
ASTRINGENT - FOR DIARRHEA
ASTRINGENT - MILD
ASTRINGENT - MUCUS MEMBRANES
ASTRINGENT - POSSIBLY
ASTRINGENT - POTENT
ASTRINGENT - SLIGHTLY
ASTRINGENT - SMALL DOSES
ASTRINGENT - VERY
ASTRINGENT FLAVOR
ASTRINGENT TASTE
ATTENTION - INCREASES
AWARENESS - INCREASES
AWARENESS - STIMULATES
AYURVEDIC
BACTERICIDAL
BACTERIOSTATIC
BACTERIOSTATIC - POTENT
BALANCES ALL THREE HUMORS
BALANCES VATTA-PITTA-KAPHA
BALANCING
BALSAMIC
BASTI - VATA
BILE - STIMULATES
BILE DUCT CLEARING
BILE STIMULANT
BILE STIMULANT TONIC
BILIARY
BILIARY DISORDERS
BITTER
BITTER (BARK)
BITTER (FRUIT -RIND -ROOTBARK)
BITTER (HERB)
BITTER (OIL)
BITTER (ROOT)
BITTER (SEEDS)
BITTER (USE THE JUICE)
BITTER - AROMATIC
BITTER - MILD
BITTER - MODERATELY
BITTER - POSSIBLY
BITTER - SLIGHTLY
BITTER - STOMACH
BITTER - SWEET
BITTER - VERY
BITTER ACTION
BITTER DIGESTIVE STIMULANT
BITTER FLAVOR
BITTER STOMACHIC
BITTER TASTE
BITTER TONIC
BLAND
BLISTERING AGENT
BLOOD - COOLS
BLOOD - DETOXIFIES
BLOOD - NOURISHES
BLOOD - REJUVENATIVE
BLOOD CIRCULATION PROMOTING
BLOOD CLEANSER
BLOOD COOLING
BLOOD DETOXIFIER
BLOOD FAT - REDUCES
BLOOD INVIGORATING
BLOOD LIPIDS - REDUCES
BLOOD MOVING
BLOOD PRESSURE - LOWERS
BLOOD PRESSURE - REGULATOR
BLOOD PURIFIER
BLOOD REGULATING
BLOOD SUGAR - CONTROLS
BLOOD SUGAR - LOWERS
BLOOD SUGAR REGULATOR
BLOOD THINNER
BLOOD TONIC
BLOOD TONIC (JUICE)
BLOOD VESSELS - DILATES
BLOOD VESSELS - SOFTENS
BONE DENSITY PROTECTION
BONES - STRENGTHENS
BOWEL TONIC
BRAIN - STRENGTHENS
BRAIN CELLS - REJUVINATES
BRAIN TONIC
BRAIN WAVE CORRECTION
BREAKS DOWN FATS
BREAST DEVELOPMENT - INCREASES
BREATHING - NORMALIZING
BRONCHODILATOR
BRONCHOLYTIC
BUG REPELLENT (USE OIL & SOAP)
BULK LAXATIVE
CALCIUM - INCREASES IN BONES
CALCIUM AND MG AND ZN SOURCE
CALCIUM SOLVENT
CALCIUM SOURCE
CALMATIVE
CALMATIVE - CEREBRO-SPINAL
CALMATIVE - HEART
CALMATIVE - NERVES
CALMING
CALMING - AUTONOMIC NERV. SYS.
CAPILLARY STABILISATION
CARCINOSTATIC
CARDIAC
CARDIAC - TACHYCARDIA
CARDIAC ANALGESIC
CARDIAC OUTPUT - STIMULATES
CARDIAC RELAXANT
CARDIAC STIMULANT
CARDIOSEDATIVE
CARDIOTONIC
CARDIOVASCULAR TONIC
CARMINATIVE
CARMINATIVE (HERB)
CARMINATIVE (SEED)
CARMINATIVE (USE RIND & OIL)
CARMINATIVE - CHILDREN
CARMINATIVE - MILD
CARMINATIVE - MILD(DRIED PEEL)
CATABOLIC
CATHARTIC
CATHARTIC - LARGE DOSES
CAUSTIC
CAUTERANT
CELL PROLIFERANT
CELL REGENERATION
CELL RENEWAL - STIMULANT
CELL REPRODUCTION - STIMULANT
CENTRAL NERVOUS - STIMULATION
CEPHALIC
CEREBRAL VASODILATOR
CHANNEL CLEARING
CHANNEL INVIGORATING
CHEERFUL
CHELATOR - METAL
CHEMOPROTECTION
CHI CIRCULATING
CHI DESCENDING
CHI INVIGORATING
CHI INVIGORATING - MID. BURNER
CHI REGULATING
CHI REGULATING - LIVER
CHI REGULATING - MIDDLE BURNER
CHI TONIC
CHINESE
CHOLAGOGUE
CHOLAGOGUE - SLIGHT
CHOLERETIC
CHOLESTEROL - LOWERS
CHOLESTEROL - REDUCES
CHOLOGOGUE
CHONDOPROTECTIVE
CHONDROPROTECTIVE
CICATRIZANT
CIRCULATION - AID
CIRCULATION - IMPROVES
CIRCULATION - STIMULATES
CIRCULATION PROMOTING
CIRCULATORY STIMULANT
CLARIFYING
CLARITY - INCREASES
CLEANSE INTESTINAL TRACT
CLEANSER
CLEANSING
CLEANSING - LUNGS - LYMPHATICS
CLEANSING - SKIN
CLEARING THE YANG
CLEARS HEAT
CLEARS WIND
COAGULANT
COLD
COLD - EXTREMELY
COLD - SLIGHTLY
COLD DISPELLING
COLD ENERGY
COLDNESS
COMBINES HERBS WELL
COMMON/SWEET: AMA+
CONCENTRATION - INCREASES
CONCEPTIVE
CONDIMENT
CONSCIOUSNESS - EXPANDS
CONSTIPATING
CONSTIPATING (WHEN UNRIPE)
CONSTRICTING
CONSTRICTIVE
CONTRACEPTIVE
COOL
COOL (LEAVES)
COOL - SKIN
COOL - SLIGHTLY
COOL ENERGY
COOL ENERGY - SLIGHTLY
COOL TO NEUTRAL
COOL TO NEUTRAL ENERGY
COOL TO WARM
COOLING
COOLING (BARK)
COOLING (HERB)
COOLING (RIPE FRUIT)
COOLING (WHEN UNRIPE)
COOLING - HOT FLUSHES
COOLING - SLIGHTLY
COOLING ENERGY
COORDINATION - IMPROVES
CORDIAL
CORONARY CIRCULATION - IMPROVE
CORONARY DILATOR
CORRECTS DEFICIENCIES
CORRECTS POLARITY
CORTISONE SUBSTITUTE
COSMETIC
COUNTERIRRITANT
CREATIVITY
CULINARY
CYTOPHYLACTIC
CYTOSTATIC
DAMP ASTRINGENT
DAMP DISSOLVING
DAMP ELIMINATING
DAMP RESOLVING
DAMP-HEAT
DAMP-HEAT CLEARING
DAMPNESS - REDUCES
DAMPNESS - REMOVES
DAMPNESS RESOLVING
DEABSTRUENT
DECOAGULANT
DECONGESTANT
DECONGESTANT - WARMING
DECREASES EARTH
DECREASES METAL
DECREASES WOOD
DEFICIENT HEAT CLEARING
DEMULCENT
DEMULCENT (ROOT)
DEMULCENT (SEEDS)
DEMULCENT - COOLING
DEOBSTRUENT
DEODORANT
DEODORANT - FEET
DEODORIZING
DEODORIZING - SLIGHTLY
DEPRESSANT
DEPRESSANT - CENTRAL NERV. SYS
DEPRESSANT - MILD - CNS
DEPRESSANT - NERVE
DEPURANT
DEPURATIVE
DERMATOTROPIC
DETERGENT
DETOXICANT
DETOXIFICATION
DETOXIFICATION - LIVER
DETOXIFYING
DETOXIFYING (SHELLS & BARK)
DETOXIFYING - LIVER
DETOXIFYING - SKIN
DHARMA - SUPPORTS
DHATU - TONIC
DHATU AGNI - KINDLES
DIAPHORETIC
DIAPHORETIC (USED FRESH)
DIAPHORETIC - HOT
DIAPHORETIC - MILD
DIAPHORETIC - STIMULATING
DIAPHORETIC - WARMING
DIFFUSIVE
DIGESTANT
DIGESTANT - CARBOHYDRATES
DIGESTANT - FAT
DIGESTANT - PROTEIN
DIGESTION - IMPAIRED
DIGESTION - IMPROVES
DIGESTION - INCREASES
DIGESTIVE
DIGESTIVE - (USE UNRIPE)
DIGESTIVE - BITTER
DIGESTIVE - PUNGENT
DIGESTIVE - SOUR
DIGESTIVE - SWEET
DIGESTIVE AID
DIGESTIVE AILMENTS
DIGESTIVE STIMULANT
DIGESTIVE TONIC
DIMINISHES CARDIAC CONTRACTION
DISCUTIENT
DISINFECTANT
DISINFECTANT - AIR
DISINFECTANT - LYMPHATICS
DISINFECTANT FOR WOUNDS
DISPERSING
DIURETIC
DIURETIC (BERRIES)
DIURETIC (FRUIT)
DIURETIC (HERB)
DIURETIC (LEAVES)
DIURETIC (SEEDS)
DIURETIC (SPEARMINT)
DIURETIC - COLD
DIURETIC - DECHLORIDISING
DIURETIC - MILD
DIURETIC - OCCULAR
DIURETIC - SLIGHT
DIURETIC - WARMING
DIURETIC - WITHOUT LOWERING K+
DIURETIC LAXATIVE - MILD
DOPAMINE INHIBITOR
DOPAMINE PRECURSOR
DOPAMINE SOURCE
DRASTIC
DRASTIC HYDRAGOGUE
DRASTIC PURGATIVE
DRIES MUCUS
DRYING
EARTHY
ECCOPROTIC
ELIMINATING
EMBRYOTOXIC
EMETIC
EMETIC (SEEDS)
EMETIC (USE THE POWDER)
EMETIC - IN LARGE DOSES
EMETIC - IN LARGE DOSES (ROOT)
EMETIC - MILD - LARGE DOSES
EMETIC - UNDIGESTED FOOD
EMMENAGOGUE
EMMENAGOGUE (HERB)
EMMENAGOGUE - LABOR
EMMENAGOGUE - MILD
EMOLLIENT
EMOLLIENT (LEAVES)
EMULSIFYING
ENDOCRINE TONIC
ENERGY TONIC
ESCHAROTIC
ESTROGEN SOURCE
ESTROGEN SOURCE (SEEDS)
ESTROGENIC
ESTROGENIC - SLIGHT
EUPHORIANT
EXCESS HEAT BALANCER
EXCIPIENT
EXCITANT
EXPECTORANT
EXPECTORANT (HERB)
EXPECTORANT - DRY
EXPECTORANT - GENTLE
EXPECTORANT - MILD
EXPECTORANT - NUTRITIVE
EXPECTORANT - STIMULATING
EXPECTORANT - WARMING
EYE WASH
EYES - BENEFICIAL
EYES - STRENGTHEN
EYES - STRENGTHENS
FATTENING
FEBRIFUGE
FEBRIFUGE (ROOT)
FEBRIFUGE (SEED)
FEVER - REDUCES
FILTRATION - IMPROVES
FIRE CLEARING
FIRE POISON CLEARING
FIRE-TOXIN CLEARING
FIRE-TOXIN EXPELLING
FLAVORING
FLOATING PULSE
FLUID REGULATOR
FLUIDS - INCREASES
FORCEFUL PULSE
FRAGRANT
FREE RADICAL SCAVENGER
FREE RADICALS - FORMS
FUMIGANT
FUNGICIDAL
GALACTAGOGUE
GALLBLADDER DAMP-HEAT CLEARING
GALLBLADDER HEAT CLEARING
GALLSTONES - DISOLVING
GAS - ELIMINATING
GASTROTONIC
GENERALLY BALANCING
GERMICIDE
GLANDULAR
GLANDULAR RESTORATIVE
GLANDULAR SWELLING
GONADOTROPHIC
GOOD FOR KAPHA CONDITIONS
GROUNDING
GUMS - STRENGTHEN WITH STICKS
HAIR - PROMOTES GROWTH
HAIR - STRENGTHENS
HALLUCINOGEN
HALLUCINOGENIC
HARMONIZES MIDDLE BURNER
HARMONIZES YIN AND YANG
HARMONIZING
HEALING PROMOTING
HEART ORIFICE OPENING
HEART TONIC
HEAT - CLEARS
HEAT - REDUCES EXCESS
HEAT CLEARING
HEAT CLEARING - GALLBLADDER
HEAT CLEARING - INTESTINES
HEAT CLEARING - LOWER BURNER
HEATING
HEATING (HERB)
HEATING - SLIGHTLY
HEMATINIC
HEMATOGENIC
HEMATONIC
HEMOLYTIC
HEMOPOIETIC
HEMOSTATIC
HEPATIC
HEPATOTONIC
HERBICIDE
HOMOCYSTEINE REDUCTION
HORMONAL
HORMONAL - ADRENAL
HORMONAL - FEMALE
HORMONAL - MALE/FEMALE
HORMONAL - PROSTATE
HORMONAL SYSTEM - REGENERATES
HORMONE - REGULATING
HORMONE REGULATER - FEMALE
HORMONE SOURCE
HORMONES - BALANCING
HORMONES - REGULATING
HOT
HOT - VERY
HOT ENERGY
HYDRAGOGUE
HYDRATING
HYDROPHILIC
HYDROPHILIC BULKING AGENT
HYPERTENSIVE
HYPNOTIC
HYPNOTIC - LIGHT
HYPNOTIC - MILD
HYPOALLERGENIC
HYPOGLYCEMIC
HYPOTENSIVE
HYPOTENSIVE (FLOWERS)
HYPOTENSIVE (LEAVES)
HYPOTENSOR
IMMUNE STIMULATING
IMMUNE SYS - STRENGTHENS
IMMUNITY - ENHANCES
IMMUNITY - PROTECTS
IMMUNOSTIMULANT
IMPROVES MEMORY
INCREASES CHI
INCREASES EARTH
INCREASES FIRE
INCREASES METAL
INCREASES WATER
INCREASES WOOD
INFECTION - PREVENTION
INSECT REPELLENT
INSECTICIDE
INSECTICIDE (USE EXTERNALLY)
INSECTICIDE (USE OIL & SOAP)
INSPIRING
INSULIN AID - NATURAL
INTELLIGENCE - STIMULATES
INTESTINAL CLEANSER
INTESTINE MOISTENING
INTOXICANT
IRRITANT
IRRITANT - LOCAL
IRRITANT - SKIN
IRRITANT - UROGENITAL
KAPHA
KAPHA - ANTI
KAPHA RASAYAN
KAPHA SOOTHING
KAPHA SOOTHING IN ARTAVA
KAPHA SOOTHING IN ASTHI
KAPHA SOOTHING IN MAJJA
KAPHA SOOTHING IN MAMSA
KAPHA SOOTHING IN MEDA
KAPHA SOOTHING IN MUTRA
KAPHA SOOTHING IN PURISHA
KAPHA SOOTHING IN RAKTA
KAPHA SOOTHING IN RASA
KAPHA SOOTHING IN SHUKRA
KAPHA SOOTHING IN SWEDA
KAPHAGENIC
KIDNEY TONIC
KIDNEY WARMING
KIDNEY YANG TONIC
KIDNEYS - NOURISHES
KIDNEYS - STRENGTHEN
KINDLES FIRE
LACTATION INHIBITOR
LARVICIDE
LAXATIVE
LAXATIVE (USE RIPE)
LAXATIVE (USE THE OIL)
LAXATIVE - BULK
LAXATIVE - CHILD
LAXATIVE - GENTLE
LAXATIVE - GENTLE BULK
LAXATIVE - HARSH
LAXATIVE - LUBRICATING
LAXATIVE - MILD
LAXATIVE - MILD (SHELLS)
LAXATIVE - OR PURGATIVE
LAXATIVE - POWERFUL
LAXATIVE - RELIABLE
LAXATIVE - SLIGHT
LAXATIVE - STIMULANT
LAXATIVE - STRONG
LAXATIVE STIMULANT
LEARNING - IMPROVES
LENITIVE
LI CHUNG
LIBIDO - INCREASES
LIGAMENT ENHANCEMENT
LIPID PEROXIDATION - INHIBITS
LIPOPHILIC
LITHOLYTIC
LITHOTRIPTIC
LITHOTRIPTIC (SEED)
LITHOTRIPTIC - MILD
LIVER - PROTECTIVE
LIVER - REPAIR
LIVER BLOOD INVIGORATING
LIVER CHI REGULATING
LIVER CLEANSER
LIVER DAMP-HEAT CLEARING
LIVER DECONGESTANT
LIVER FIRE CLEARING
LIVER HEAT CLEARING
LIVER PACIFYING
LIVER SOOTHING
LIVER TONIC
LIVER WIND EXTINGUISHING
LIVER YANG SINKING
LIVER-SPLEEN HARMONIZING
LONGEVITY
LOWER BOWEL TONIC
LOWERS BLOOD SUGAR
LOWERS CHOLESTEROL
LUBRICATING
LUBRICATING - TO JOINTS
LUBRICATING FOR JOINTS
LUNG HEAT CLEARING
LUNG MOISTENING
LUNGS - CLEARS
LUNGS - STRENGTHENS
LYMPH DRAINAGE
LYMPHATIC
LYMPHATIC CLEANSER
LYMPHATIC DECONGESTANT
LYMPHATIC STIMULANT
MACROPHAGE-ACTIVATING AGENT
MACROPHAGES - STIMULATES
MAGNESIUM SOURCE
MAJJA - VATA
MEDA - PITTA KAPHA
MEMORY - IMPROVES
MENSTRUAL TONIC
MENSTRUATION - REGULATES
MENTAL ACTIVITY ENHANCED
MENTAL CLARITY
METABOLIC
METABOLIC STIMULANT
MIDDLE BURNER CHI INVIGORATING
MIDDLE BURNER HARMONIZING
MIDDLE BURNER REGULATING
MILD
MILD ENERGY
MILD LAXATIVE
MIND CLEARING
MOIST
MOIST - MODERATE
MOISTURIZING - SKIN
MOLLUSCIDAL
MOOD ELEVATOR
MOVING BLOOD
MUCILAGINOUS
MUCOUS MEMBRANES - HEALS
MUCUS - BREAK UP
MUSCLE RELAXANT
MUSCLE TONE - IMPROVES
MUSCLE TONIC
MUSCLE VITALITY - IMPROVES
MUSKY
MYDRIATIC
MYOCARDIUM - STRENGTHENS
NARCOTIC
NARCOTIC - FEEBLE
NARCOTIC - MILD
NARCOTIC ANTAGONIST
NASAL
NASAL DECONGESTANT
NASAL PASSAGES OPENING
NAUSEOUS
NEMATICIDE
NERVE STIMULANT
NERVE TONIC
NERVINE
NERVINE (FLOWERS)
NERVINE - CALMS MIND
NERVINE - HEART
NERVINE - SEDATIVE
NERVINE STIMULANT
NERVINE TONIC
NERVOUS SYSTEM - CALMS
NEUROPROTECTIVE
NEUTRAL
NEUTRAL ENERGY
NEUTRAL ENERGY - MILD
NEUTRAL ENERGY (SEEDS)
NEUTRAL ENERGY - MILD
NEUTRAL TO COOL
NEUTRAL TO COOL ENERGY
NEUTRAL TO WARM ENERGY
NEUTRALIZES MUCUS FORMING
NICOTINE ANTIDOTE
NON-PITTAGENIC
NOREPINEPHRINE - RELEASES
NOURISHES ALL DHATUS
NOURISHES LIVER BLOOD
NOURISHING
NOURISHING - SKIN
NOURISHING NERVE TONIC
NURTURING
NUTRIENT
NUTRITIONAL
NUTRITIONAL TONIC
NUTRITIVE
NUTRITIVE (RIPE FRUIT)
NUTRITIVE TONIC
NUTRITIVE YIN TONIC
OBSTRUCTIVE
ODOURLESS
OJAS - BUILDS
OJAS - ENHANCES
OJAS - INCREASES
OJAS - RAISES
ONCOLYTIC
OPHTHALMIC
OPTHALMIC
OVULATION - IMPROVES
OXYGENATING
OXYTOCIC
PAIN KILLER
PAIN RELIEVING
PAIN RELIEVING - MIDDLE BURNER
PAIN RELIEVING FOR MUSCLES
PANACEA
PANCREAS - RASAYAN
PANCREAS - STIMULATES
PANCREATIC ENZYME
PARASITICIDE
PARASITICIDE (EXTERNAL USE)
PARASITICIDE - LOCAL
PARASYMPATHETIC REGULATOR
PARASYMPATHOLYTIC
PARTURIENT
PECTORAL
PEDICULICIDE
PERCEPTION - CLEARS
PERCEPTION - INCREASES
PERIODIC
PERISTALSIS STIMULATING
PERMEATING WETNESS
PHLEGM - LIQUIFIES
PHLEGM DISSOLVING
PHOTOSENSITIZING
PHOTOTOXIC
PHYTOESTROGENIC
PHYTOPROGESTERONIC
PISCICIDE - TOXIC TO FISH
PITTA - PRO
PITTA PROVOKING
PITTA RASAYANA
PITTA SOOTHING
PITTA SOOTHING (IN SMALL AMTS)
PITTA SOOTHING (USED FRESH)
PITTA SOOTHING IN ARTAV
PITTA SOOTHING IN ARTAVA
PITTA SOOTHING IN ASTHI
PITTA SOOTHING IN MAJJA
PITTA SOOTHING IN MAMSA
PITTA SOOTHING IN MEDA
PITTA SOOTHING IN MUTRA
PITTA SOOTHING IN MUTRA - COCO
PITTA SOOTHING IN PURISHA
PITTA SOOTHING IN RAKTA
PITTA SOOTHING IN RASA
PITTA SOOTHING IN SHUKRA
PITTA SOOTHING IN SWEDA
PITTAGENIC
PITTAGENIC - LONG TERM USE
PLEASANT
PLEASANT TASTE
POISON CLEARING
POISONOUS
POISONOUS - ROOTS
POISONOUS - SLIGHTLY
POISONS - SUPPURATES
PRECIPITANT
PREGNANCY TONIC
PRESERVATIVE - FOR FOODS
PRESERVATIVE FOR HERBS & FOODS
PREVENTS BLOOD CLOTS
PRO-PITTA
PRO-VATA
PROBIOTIC
PROLONGS ORGASM - MALE AND FEM
PROSTATE TONIC
PROTEOLYTIC
PROTISTICIDE
PSYCHEDELIC
PSYCHOTONIC
PSYCHOTROPIC
PULICIDE
PULMONARY SEDATIVE
PUNGENT
PUNGENT (HERB)
PUNGENT (JUICE)
PUNGENT - MILDLY
PUNGENT - POST DIGEST
PUNGENT FLAVOR
PURGATIVE
PURGATIVE (ROOT)
PURGATIVE (SEEDS)
PURGATIVE (THE POWDER)
PURGATIVE - MILD
PURGATIVE - PITTA
PURGATIVE - STRONG
PURGATIVE - WARMING
PURGATIVE -THERAPY (VIRECHANA)
PURIFIER
PURIFYING
PURIFYING -CIRCULATORY & NERV.
PUS - DRAINS
PYRETIC
RAJASIC
RASAYAN - FOR ALL DHATUS
RASAYANA
RASAYANA - PITTA
RASAYANA - VATA
RAT REPELLANT
RATICIDE
REBUILDING
RED BLOOD CELL - INCREASE
REDUCES FIRE
REDUCES WATER
REDUCING
REFRESHING
REFRIGERANT
REFRIGERANT (BERRIES)
REFRIGERANT (LEAVES)
REGENERATES NERVES
REGENERATING
REGENERATING - JOINT CARTILAGE
REGENERATIVE
REGENERATIVE - LIVER
REGENERATIVE - SKIN
REGULATE CHI - MIDDLE BURNER
REGULATES CHI AND BLOOD
REGULATES LIVER BLOOD
REGULATES LIVER CHI
REGULATES WATER METABOLISM
REGULATES YIN AND YANG
REGULATING
REGULATOR - NERVOUS SYSTEM
REHABILITATIVE
REJUVENATING
REJUVENATING - SKIN
RELAXANT
RELAXANT (IN LARGER DOSES)
RELAXANT - MILD
RELAXANT - MUSCLE
RELAXANT - SEDATIVE
RELAXANT - STRONG
RELAXANT - TENDON
RELIEVES FOOD STAGNATION
REPELLENT
REPRODUCTIVE TONIC
RESOLVENT
RESOLVES DAMPNESS
RESPIRATORY - STIMULANT
RESPIRATORY TONIC
RESTORATIVE
RESTRAINS ESSENCE
REVITALIZING
REVIVING
REVULSIVE
RHEUMATIC
RISING ENERGY
ROBORANT
RODENTICIDE
RUBEFACIENT
SALINE
SALT - RETAINS
SALTY
SALTY - SLIGHTLY
SATTVIC
SCALP TIGHTENING
SCHIZONTICIDE
SEBACEOUS PRODUCTION - BALANCE
SECRETIONS - DISINFECTS
SECRETOLYTIC
SECRETOMOTOR
SEDATIVE
SEDATIVE (USE ROOT FOR COUGHS)
SEDATIVE (USE THE FLOWERS)
SEDATIVE - ADRENAL
SEDATIVE - CENTRAL NERV. SYS.
SEDATIVE - CEREBRAL
SEDATIVE - CHILD
SEDATIVE - COUGHS
SEDATIVE - LOCAL
SEDATIVE - MILD
SEDATIVE - NERVES
SEDATIVE - PULMONARY
SEDATIVE - RESPIRATORY
SEDATIVE - TRANQUILIZING
SEDATIVE - URINARY
SEDATIVE - UTERINE
SEDATIVE TONIC
SEMEN - INCREASES
SENSUAL
SEROTONIN - BEST SOURCE
SEROTONIN - SOURCE
SEROTONIN INHIBITOR
SEROTONIN PRECURSOR
SIALAGOGUE
SKIN - HEALS
SKIN PROTECTION
SKIN TONIC
SLIGHTLY AROMATIC
SLIGHTLY IRRITANT
SOOTHING
SOOTHING - ARTHRITIC PAIN
SOOTHING - SKIN
SOOTHING ACTION
SOPORIFIC
SOUR
SOUR (FRUIT)
SOUR - POST DIGEST
SOUR FLAVOR
SOURISH
SPASMOLYTIC
SPERM COUNT - IMPROVES
SPERMATOGENIC
SPERMICIDE
SPICY
SPICY - MILDLY
SPLEEN - REDUCES
SPLEEN - STIMULATES
SPLEEN - STRENGHTENS
SPLEEN AND KIDNEY TONIC
SPLEEN TONIC
SPLENETIC
SPREADS LIVER CHI
STABILIZING - ADRENAL CORTEX
STAMINA BUILDING (CHILDREN)
STERILANT
STERNUTATORY
STEROID
STIMULANT
STIMULANT (IN LARGE DOSES)
STIMULANT (ROOT)
STIMULANT (SEEDS)
STIMULANT (SMALL DOSES)
STIMULANT (USE THE PULP)
STIMULANT - ADRENAL CORTEX
STIMULANT - ADRENAL GLANDS
STIMULANT - APPETITE
STIMULANT - BILIARY
STIMULANT - BITTER
STIMULANT - BLADDER
STIMULANT - BLOOD
STIMULANT - BRAIN
STIMULANT - CAPILLARY CIRC.
STIMULANT - CARDIAC
STIMULANT - CENTRAL NERV. SYS.
STIMULANT - CEREBRAL
STIMULANT - CIRCULATORY
STIMULANT - DIFFUSIVE
STIMULANT - DIGESTIVE
STIMULANT - DRY
STIMULANT - ENDOMETRIUM
STIMULANT - EXTERNAL
STIMULANT - GALLBLADDER
STIMULANT - GASTRIC
STIMULANT - GENTLE
STIMULANT - GLANDULAR
STIMULANT - GUSTATORY NERVES
STIMULANT - HEART
STIMULANT - HEPATIC
STIMULANT - HIGHLY
STIMULANT - IMMUNE
STIMULANT - INTESTINAL
STIMULANT - KIDNEY
STIMULANT - LIVER
STIMULANT - LOCAL
STIMULANT - LOCAL TO GI
STIMULANT - LYMPH DRAINAGE
STIMULANT - MENSTRUAL
STIMULANT - MENTAL
STIMULANT - METABOLIC
STIMULANT - METABOLISM
STIMULANT - MILD
STIMULANT - NERVE
STIMULANT - NERVOUS SYSTEM
STIMULANT - OVARIAN TISSUE
STIMULANT - PHYSICAL
STIMULANT - PULMONARY
STIMULANT - RAPID
STIMULANT - RESPIRATORY
STIMULANT - SEBACEOUS GLAND
STIMULANT - SKIN
STIMULANT - STRONG
STIMULANT - SYMPATHETIC
STIMULANT - SYSTEM
STIMULANT - THYROID
STIMULANT - TISSUE
STIMULANT - URINARY
STIMULANT - UTERUS
STIMULANT - WHITE BLOOD CELLS
STIMULANT DIAPHORETIC
STIMULANT TONIC
STIMULATING
STIMULATING - CIRCULATION
STIMULATING - CONCENTRATION
STIMULATING - METABOLISM
STIMULATING - SCALP
STIMULATING - SKIN
STIMULATING - TISSUE CIRCULAT.
STIMULATING DIAPHORETIC
STOMACH - HARMONIZES
STOMACH HARMONIZING
STOMACH REGULATING
STOMACHIC
STOMACHIC (DRIED PEEL)
STOMACHIC (IN SMALL DOSES)
STOMACHIC (USE THE RIND & OIL)
STOMACHIC (USE UNRIPE)
STOMACHIC - BITTER
STOOL - BINDING
STOOL MOISTENING
STOOL SOFTENER
STRENGTH - IMPROVES
STRENGTHENING
STRENGTHENING - MIND & SPIRIT
STRENGTHENING VASCULAR WALLS
STRENGTHENS THE SPLEEN
STROKE PREVENTING
STRONG SMELL
STUPEFACIENT
STUPEFACIENT (IN LARGE DOSES)
STYPTIC
STYPTIC (ROOT)
STYPTIC - MILD
SUDORIFIC
SUDORIFIC (USE THE GREEN NUT)
SUGAR BLOCKER
SUGAR SUBSTITUTE
SUKRA - VATTA KAPHA
SULAPRASAMANA
SUPPORTS CIRCULATORY SYSTEM
SUPPORTS METABOLISM
SUPPRESSES REBELLION
SUPPURATIVE
SURFACE CLEARING
SURFACE RELIEVING
SURFACE RELIEVING - COOL
SWEAT GLAND STIMULATION
SWEET
SWEET (FRUIT)
SWEET (PULP)
SWEET (RIPE FRUIT)
SWEET (ROOT ONLY)
SWEET (ROOT)
SWEET - MILDLY
SWEET - POST DIGEST
SWEET - SECONDARY FLAVOR
SWEET - SLIGHTLY
SWEET FLAVOR
SWEET TASTE
SWEET-SOUR
SWEETENER
SWEETISH
SWELLING REDUCING
TAENIAFUGE
TAENIAFUGE - TAPEWORMS
TAENICIDE
TAMASIC
TASTE - PLEASANT
TAUTENING - SKIN
TEETH - CLEAN WITH THE STICKS
TEJAS - LOWERS
TENDON RELAXING
TENDONS - STRENGTHENS
THYROSTATIC
TIGHTENING - SKIN
TISSUE GROWTH - PROMOTES
TISSUE REGENERATING
TISSUES - BUILDS
TISSUES - PROMOTES HEALING
TONE HEART
TONIC
TONIC (FRUIT)
TONIC (JUICE)
TONIC (LEAVES)
TONIC (SEED)
TONIC (USE EXTERNALLY)
TONIC - AROMATIC
TONIC - ASTRINGENT
TONIC - BITTER
TONIC - BITTER (BARK)
TONIC - BLADDER
TONIC - BLOOD
TONIC - BLOOD (JUICE)
TONIC - BODY FLUIDS
TONIC - BONE
TONIC - BRAIN
TONIC - BREAST
TONIC - CALMING
TONIC - CARDIAC
TONIC - CARDIAC (SEEDS)
TONIC - CATALYZES OTHER TONICS
TONIC - CEREBRAL
TONIC - CEREBRAL ARTERIOLES
TONIC - CHI
TONIC - COLD
TONIC - COLON
TONIC - DHATU
TONIC - DIGESTIVE
TONIC - ENERGY
TONIC - EYE
TONIC - FACIAL
TONIC - FEMALE
TONIC - FOR ALL AGNI
TONIC - FOR ELDERLY
TONIC - GALLBLADDER
TONIC - GENERAL
TONIC - GENTLE
TONIC - GERIATRIC
TONIC - GLANDULAR
TONIC - HEART
TONIC - HEART BLOOD
TONIC - HEART CHI
TONIC - HEART YIN
TONIC - HEPATIC
TONIC - HERBAL
TONIC - IMMUNE
TONIC - IMMUNE SYSTEM
TONIC - INTESTINAL
TONIC - INTESTINAL WALL
TONIC - KIDNEY
TONIC - KIDNEY CHI
TONIC - KIDNEY YANG
TONIC - KIDNEY YIN
TONIC - KIDNEYS
TONIC - LAXATIVE
TONIC - LIVER
TONIC - LIVER BLOOD
TONIC - LIVER YIN
TONIC - LIVER/FATTY
TONIC - LONGEVITY
TONIC - LUNG
TONIC - LUNG YIN
TONIC - LUNGS
TONIC - MALE REPRODUCTION
TONIC - MENSTRUAL
TONIC - MIDDLE BURNER
TONIC - MIDDLE BURNER YANG
TONIC - MILD
TONIC - MIND
TONIC - MUSCULAR
TONIC - NERVE
TONIC - NERVE NOURISHING
TONIC - NERVES
TONIC - NERVINE
TONIC - NERVOUS SYSTEM
TONIC - NUTRITIVE
TONIC - NUTRITIVE (FRUITS)
TONIC - NUTRITIVE (ROOT)
TONIC - PITTA - VATA
TONIC - REJUVENATIVE
TONIC - REJUVENATIVE - PITTA
TONIC - SEMINAL (SEEDS)
TONIC - SKIN
TONIC - SPLEEN
TONIC - SPLEEN CHI
TONIC - SPLEEN YANG
TONIC - SPLEEN YIN
TONIC - SPRING
TONIC - STIMULANT
TONIC - STOMACH
TONIC - STRENGTHENING
TONIC - THYROID
TONIC - TOOTH
TONIC - UTERINE
TONIC - UTERUS
TONIC - VENOUS
TONIC - WEAKNESS
TONIC - YANG
TONIC - YIN
TONIC -EYE
TONIFIES SPLEEN AND STOMACH
TONIFIES WEI AND YING
TONING
TONING - SKIN
TOXIC
TOXIC - MILDLY
TOXIC - VERY
TOXIN CLEARING
TOXIN EXPELLING
TRANQUILIZER
TRANQUILIZING
TRANSPORTER
TRIGLYCERIDE-LOWERING
TRYPTOPHAN SOURCE
UDANA - PACIFIES
UDANA - STIMULATES
UNGUENT
UNPLEASANT ODOR
UPWARD RISING ENERGY
URIC ACID - DISSOLVES
UTERINE SEDATIVE
UTERINE STIMULANT
UTERINE TONIC
UTERINE TONIC - DURING LABOR
UTERINE TONICS
UTERINE VASODILATOR
UTEROSEDATIVE
UTEROSTIMULANT
UTERUS - STIMULANT
UTERUS WARMING
VAGOTONIC
VALERIAN-LIKE
VASOCONSTRICTOR
VASOCONSTRICTOR - LOCAL
VASOCONSTRICTOR - PERIPHERAL
VASOCONSTRICTOR - SYSTEMIC
VASODEPRESSANT
VASODILATOR
VASODILATOR (LEAVES)
VASODILATOR - ARTERIAL
VASODILATOR - PERIPHERAL
VATA - PRO
VATA IN MAJJA DHATU
VATA RASAYAN
VATA RASAYANA
VATA SOOTHING
VATA SOOTHING IN ARTAV
VATA SOOTHING IN ARTAVA
VATA SOOTHING IN ASTHI
VATA SOOTHING IN MAJJA
VATA SOOTHING IN MAMASA
VATA SOOTHING IN MAMSA
VATA SOOTHING IN MEDA
VATA SOOTHING IN MUTRA
VATA SOOTHING IN PURISHA
VATA SOOTHING IN RAKTA
VATA SOOTHING IN RASA
VATA SOOTHING IN SHUKRA
VATA SOOTHING IN SWEDA
VERACHIN - PITTA
VERMICIDE
VERMIFUGE
VESICANT
VETERINARY
VIROSTATIC
VIRUCIDAL
VISION - SHARPENS
VITALITY - IMPROVES
VITAMIN A SOURCE
VITAMIN C SOURCE
VITAMIN E SOURCE
VITAMIN K PRECURSOR
VULNERARY
VULNERARY (ROOT)
WARM
WARM - SLIGHTLY
WARM AND COOL
WARM ENERGY
WARM ENERGY - SLIGHTLY
WARM TO HOT ENERGY
WARM TO NEUTRAL ENERGY
WARMING
WARMING (WHEN USED WITH GHEE)
WARMING - MIDDLE BURNER
WARMING - SLIGHTLY
WARMING THE SURFACE
WARMING THE YANG
WARMS CENTER
WARMS LUNG
WARMS MIDDLE REGION
WATER - INCREASES FLOW
WEAKNESS
WHITE BLOOD CELL - STIMULATING
WHITE BLOOD CELL FORMATION
WHITE BLOOD CELLS - INCREASES
WIND DISPERSING
WIND EXPELLING
WIND-COLD EXPELLING
WIND-DAMP DISPELLING
WIND-DAMP EXPELLING
WIND-HEAT CLEARING
WIND-HEAT EXPELLING
YANG
YANG - MILD
YANG - STIMULANT
YANG - YIN WHEN DILUTED.
YANG RAISING
YANG TONIC
YANG WITH HIGH YIN QUALITY
YANG WITH YIN PROPERTIES
YIN
YIN - INCREASE
YIN - TONIC
YIN TONIC
YIN TONIC - JUICE
YOUTH - RETAINS
ZINC SOURCE